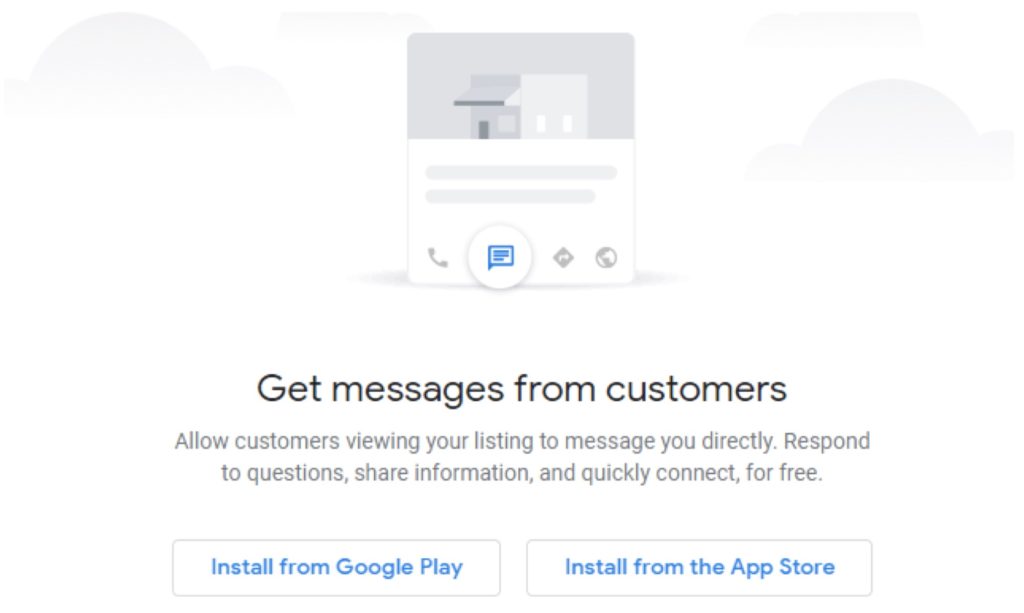 The messaging feature on GMB app relied on their own Google Allo, a messaging app that is about to be discontinued by Google in March 2019.
Which means that messaging feature will no longer be available unless Google comes up with some other alternatives. It will cause major inconvenience to both agencies and small business owners as many of them heavily relied on the messaging feature to connect with their customers.
An agency owner who handles digital marketing of a client with 500+ locations said that it is going to disrupt the whole chain since the company heavily invested in integrating the messaging. Many were utilizing the messaging option with their chat program. It allowed them to use the same chat program with GMB, their website, Facebook and other platforms.
To rub salt on the wound, Google prompts you to download Google My Business App if you try to add the messaging feature on any listing.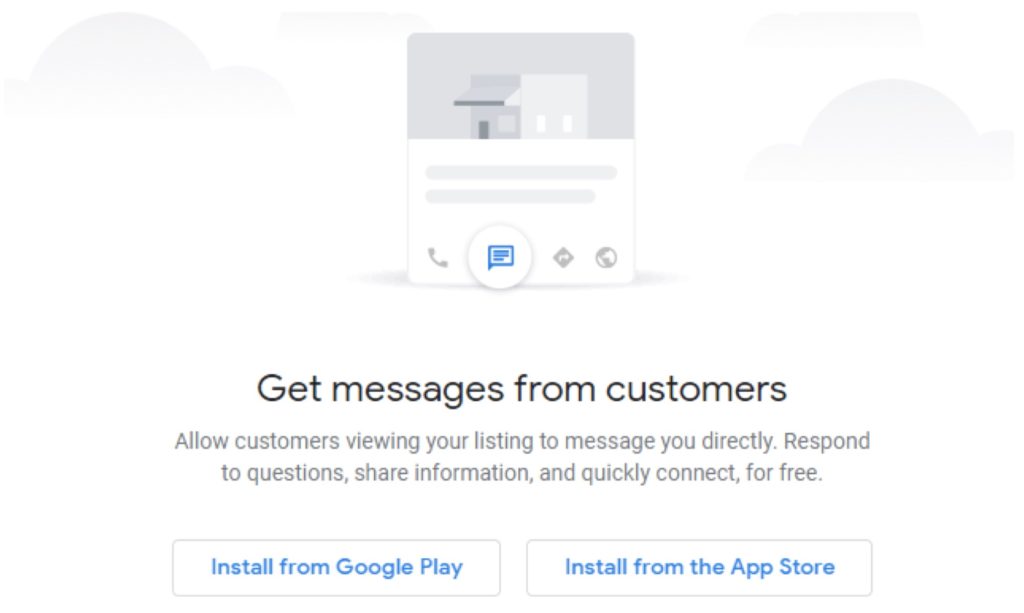 It may work for those who handle one or two locations, but it is not possible for agencies or business that have 100+ locations.
If you run an agency and are using the Google My Business agency dashboard, you cannot access the GMB app. Trying to do so gives you an error that tells you that you have no listings in your account.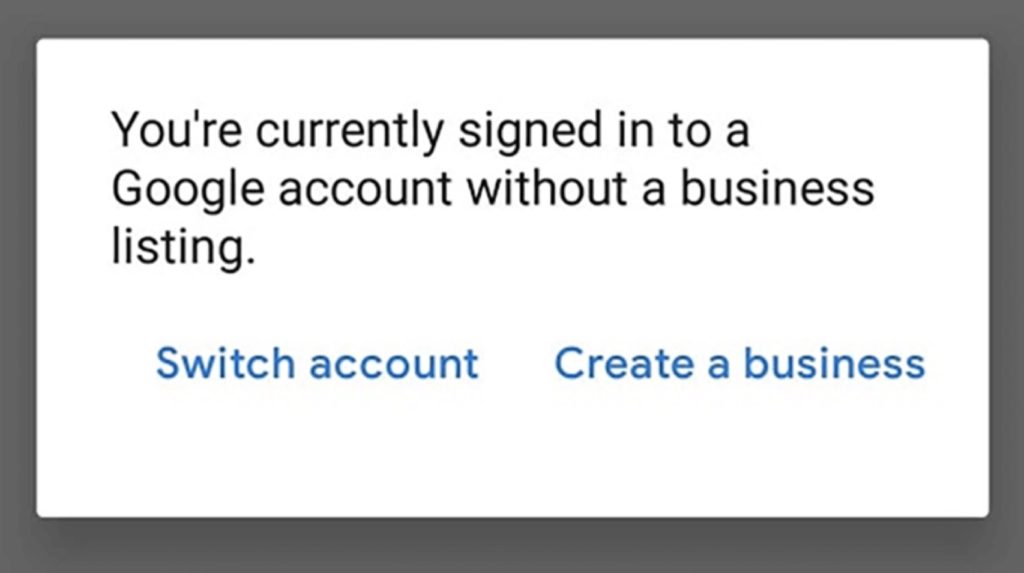 A user on the Google My Business forum sums up why this sucks for agencies:
"This is horrible. We were utilizing messaging option with our chat program. Were onboarding many clients that would allow them to use same chat program with GMB, their website, FB, and more. This shuts that down really fast. Plus, I utilize Agency GMB dashboard, which does not work with the App. So to help clients that still want to use GMB messaging separately from the easy to use third party, I have to walk them through it, because I cannot help them through my dashboard access."
Takeaway
It's very unlikely that Google will entirely discontinue a feature that helps customers and companies connect with each other in the most convenient way possible. So there's a high chance that they will come up with some other alternatives to the GMB chat. But until then, we would advise you to not invest in the messaging and chat features until there is a solution that makes sense.