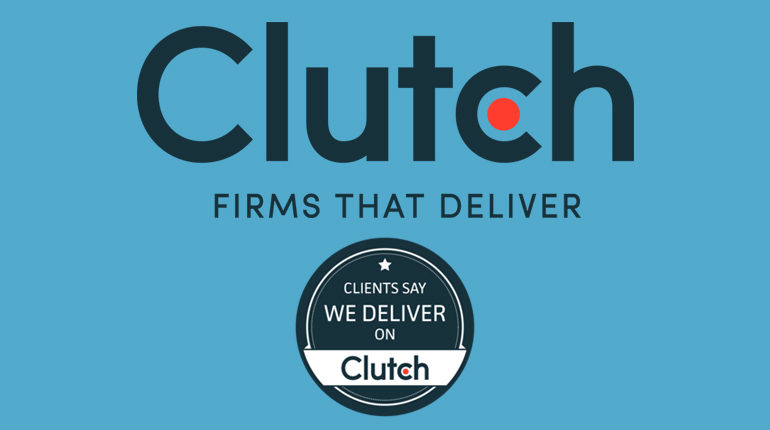 We are excited to announce that we have recently launched our new profile on Clutch's website! Clutch is a Washington, D.C. based ratings and reviews marketplace. Clutch collects reviews from our past and current clients to obtain an accurate idea of the level of quality of our work and services. Clutch primarily collects these reviews through interview style phone calls. We are very pleased to have been rated with a near-perfect 4.8 out of 5 stars and be a leader in Atlanta Web Design & Digital Marketing Agencies!
We believe our clients' words speak volumes to the level of care future clients can expect, and to be a top performer in such a competitive market and city is an honor. Anything Pixel also appears as a top online marketing company in Atlanta on Clutch's sister website The Manifest. To highlight our accomplishments, below are a couple of our favorite quotes from our clients, "Their level of professionalism is striking and they're very easy to work with. I know from working with other clients that it doesn't always go that smoothly — I'd probably put Anything Pixel above everyone else."
Our goal at Anything Pixel is to ensure that our clients are receiving top-notch customer care as well as measurable ROI. One of our clients described how their business transformed since working with us by saying, "The website is great, and we populate better on Google searches now. Partners and clients have all said how much better the site looks. Also, Google recognizes us as a legitimate company, so our hours and other information pop up on their searches. I was pleased with Anything Pixel's work—they were a great investment."
We are certain that all of our customers will be treated with the best customer care around. This is what we prioritize at Anything Pixel, and we will stop at nothing to deliver! If our client's kind words have inspired you to begin your next project with us, you can contact us here. Be sure to check out our full reviews, more details, and our profile, at Clutch.co.
– Alaina Stevenson