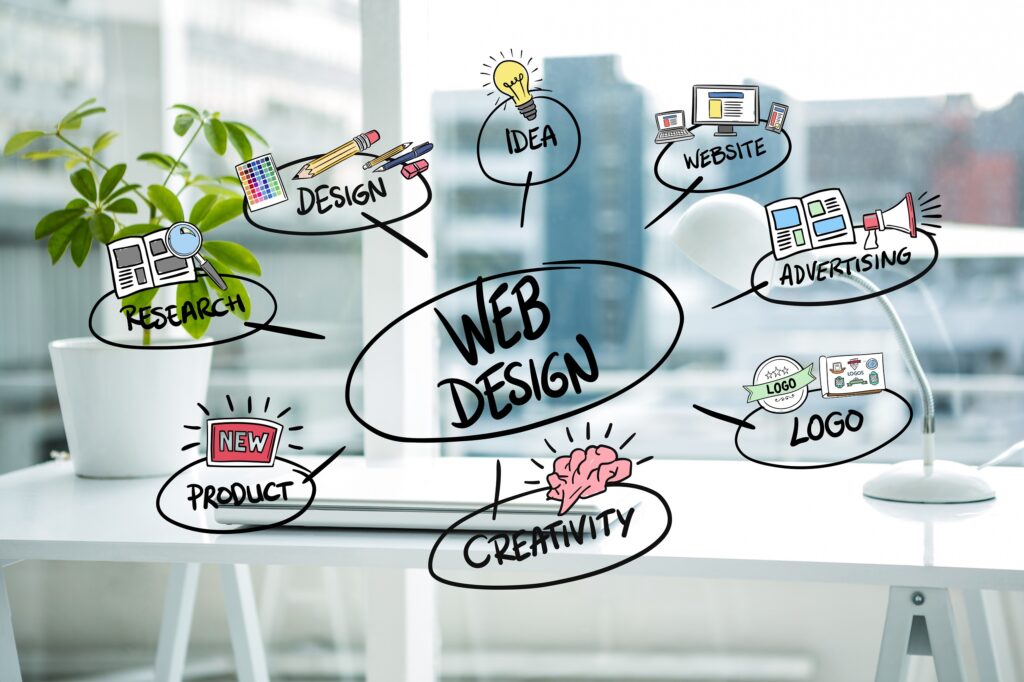 In the bustling city of Dallas, finding the perfect web design Agency to elevate your business's online presence can be a daunting task. With countless options to choose from, it's crucial to make an informed decision that aligns with your business goals and values. In this comprehensive guide, we'll walk you through the process of selecting the right web design Agency in Dallas, ensuring that your business stands out in the digital landscape.
1. Define Your Goals
Before you start your search for a web design agency, it's essential to have a clear understanding of your business objectives. What do you want to achieve with your website? Are you looking to increase online sales, generate leads, or simply provide information to your audience? Having a well-defined goal will help you communicate your needs effectively to potential web design companies. Additionally, it will serve as a benchmark to measure the success of your project.
2. Research Thoroughly
To kickstart your search for the ideal web design Agency in Dallas, begin with thorough research. You can use search engines, business directories, and recommendations from colleagues and industry contacts. Create a list of potential agencies to consider.
3. Portfolio Evaluation
A web design agency's portfolio is a window to its expertise and creative capabilities. Take the time to examine their past projects. Look for the following:
Evaluate the visual appeal and overall design style of their previous work. Does it align with your brand's vision and values?
Pay attention to user experience (UX) in their portfolio. Is navigation intuitive? Are the websites easy to use and understand?
In today's mobile-driven world, it's vital that your website functions seamlessly on various devices and screen sizes. Check if the agency's past work is mobile-responsive.
Consider whether the agency has experience working with businesses in your industry. A familiarity with your niche can be advantageous, as they may understand your specific needs and target audience.
4. Client References
One of the most effective ways to gauge an agency's credibility is by speaking with their past clients. Reach out to these clients to gather feedback on their experiences working with the agency. Ask specific questions about:
Were the agency's team members responsive and attentive to your needs?
Were project milestones and deadlines met in a timely manner?
Did the agency help you achieve your website-related goals, whether they were related to sales, lead generation, or brand awareness?
Inquire about the level of post-launch support and maintenance provided by the agency.
5. In-House Team vs. Outsourcing
Some web design companies in Dallas outsource work to freelancers or third-party vendors. While this isn't necessarily a red flag, it's essential to understand who will be working on your project. In-house teams often provide better communication and project control, as they work closely together in the same environment. Outsourcing can lead to potential delays and communication challenges.
6. Budget Considerations
Set a realistic budget for your web design project. While it's tempting to go for the lowest bidder, remember that quality web design is an investment in your business's future. Compare quotes from different agencies and assess the value they offer for your budget. Keep in mind that cutting corners on design quality can result in a website that doesn't effectively represent your brand or achieve your goals.
7. Communication and Collaboration
Effective communication is paramount throughout the web design process. Ensure that the agency is responsive to your inquiries and willing to collaborate closely with you to bring your vision to life. Clear communication can prevent misunderstandings and delays, ensuring that your project stays on track.
8. Technical Expertise
Besides aesthetics, your website should be functional and technically sound. Inquire about the agency's expertise in web development, SEO, and other technical aspects to ensure your website performs optimally. Here are some technical factors to consider:
Ask about their approach to search engine optimization (SEO). A well-optimized website can improve your online visibility and drive organic traffic.
Inquire about the measures the agency takes to ensure the security of your website, including protection against cyber threats and data breaches.
Consider whether the agency can accommodate your future growth and expansion needs. Your website should be built to scale as your business evolves.
If you plan to sell products or services online, discuss the agency's experience with e-commerce platforms and payment gateways.
9. Content Management System (CMS)
Discuss the choice of Content Management System (CMS) with the agency. WordPress, Drupal, Joomla, and custom-built CMS options are popular choices. Make sure the CMS aligns with your content management preferences and is user-friendly for future updates. A robust CMS empowers you to manage and update your website content with ease.
10. Maintenance and Support
A website requires ongoing maintenance and updates to stay secure and perform optimally. Inquire about the agency's post-launch support and maintenance plans. Knowing that your website will be in capable hands after the launch is crucial for long-term success. Consider the following:
Ensure that the agency will regularly update the CMS, plugins, and other software components to maintain security and functionality.
Discuss how content updates and changes will be handled post-launch. Will you have the ability to make updates yourself, or will you rely on the agency's support?
In case of issues or emergencies, make sure the agency provides reliable technical support to address and resolve any issues promptly.
11. Timeline and Milestones
Set clear project timelines and milestones with the agency to ensure that your website is developed within a reasonable timeframe. Delays can be costly, so make sure the agency is committed to meeting deadlines. A well-structured timeline can help you plan other marketing initiatives and business activities that depend on the website's completion.
12. Legal Considerations
Lastly, before signing any contract, review the legal aspects carefully. Ensure that intellectual property rights, payment schedules, and other legal terms are well-defined and fair. A transparent and mutually beneficial agreement can help avoid disputes and misunderstandings down the road.
13. Growth and Future Needs
Consider your business's future growth and evolving needs when selecting a web design Agency in Dallas. Your website should be adaptable and capable of accommodating changes, whether it's the addition of new features, expansion into new markets, or the integration of emerging technologies.
14. Local vs. National vs. International Agencies
While Dallas offers a vibrant local web design Agency scene, don't limit your search to just local options. National and international agencies can also provide excellent services, often with diverse perspectives and global insights. Evaluate agencies based on their capabilities and track record rather than their geographical location.
15. Collaborative Design Process
A successful web design project is often the result of a collaborative process between your business and the agency. Make sure the agency is open to your input, suggestions, and feedback throughout the design and development phases. Effective collaboration can lead to a website that truly represents your brand and resonates with your audience.
16. Accessibility and Inclusivity
In today's digital landscape, it's crucial to ensure that your website is accessible to all users, including those with disabilities. Inquire about the agency's commitment to web accessibility standards (e.g., WCAG) and their experience in designing accessible websites. An inclusive website not only broadens your audience but also reflects positively on your brand.
17. Analytics and Performance Tracking
To measure the success of your website, it's essential to track its performance. Discuss with the agency how they plan to implement analytics tools and reporting mechanisms. This data-driven approach can help you make informed decisions and continually improve your website's effectiveness.
Choosing the right web design Agency in Dallas is a critical decision that can significantly impact your business's online success. By following the comprehensive steps outlined in this guide, you can confidently select an agency that not only creates a visually appealing website but also aligns with your goals, values, and long-term aspirations. Your website is your digital storefront, and with the right agency by your side, it can become a powerful tool for growth, engagement, and success in the competitive digital landscape. Take the time to research, evaluate, and collaborate with the agency that's the perfect fit for your business.