Atlanta Web Design & Top Digital Marketing Agency
Digital Marketing Solutions For Your Small Business Challenges

A strategy is a designed plan of action for the single purpose of accomplishing one or more goals under conditions of uncertainty.
Design My Plan

After an optimized strategy is in place, execution begins. And while traditional marketing content may highlight features...
Create Your Buzz

Technology development innovation is our strength. With years of experience, a globally resourced team of technology...
Help Build Mine
Analyze your site's SEO performance.
We'll examine your website and diagnose any SEO problems we find for free.
What You Get With Us
We don't strive to sign as many customers as possible. We're a small business ourselves and we want to give each one of our clients the attention they deserve.
OBJECTIVE
Setting a specific objective is vital to getting the desired results.
STRATEGY
We leverage email marketing, as well as SEO, PPC, and other proven approaches.
TECHNOLOGY
Our clients get their own user-friendly dashboard that makes it easy to track leads.
ANALYTICS
They can also track their progress 24/7 through detailed reports.


Ways We Help You Get More Business. Fast.
Would your business be more profitable if you had:
Higher visitor-to-customer conversions on your website?
Professional marketing campaigns to target your ideal customers?
A custom CRM dashboard you could use to track leads from different sources?
A responsive WordPress website designed to fit your industry niche?
An easy way to manage your online reputation and reviews?
These are just some of the many ways we help our clients earn more revenue and scale their business.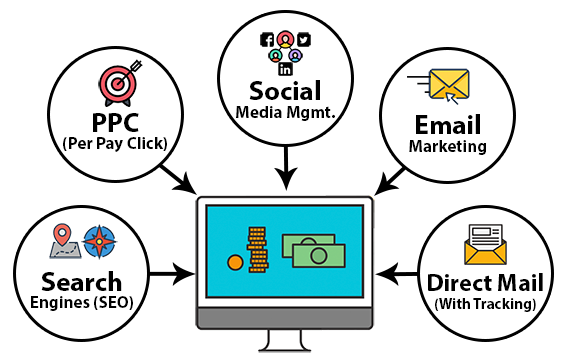 Case Studies
Here are just few of the many companies we've helped over the years. As you can see, we work with businesses of all sizes and in many different industries.
Want to learn more about a service offered by AnythingPixel?